About Orpheus production
Orpheus Production is a film production and services company established in 1997. It has grown since to become the leading company in Cyprus which provides services for the film industry.
We are involved mainly in equipment rentals and full production services. We also produce feature films, TV series, documentaries, advertisements and music videos. Orpheus Production will consider any co-production proposals of commercial value.
About Cyprus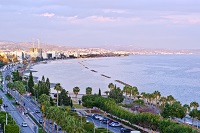 Cyprus is Europe's easternmost Mediterranean island and lies at the crossroads of Europe Asia and Africa. With its sunny climate, beautiful beaches and rich history Cyprus is a prime filming and holiday destination.
The friendly and welcoming nature of the Cypriots helps to make your stay and work on the Island a pleasant and unforgettable experience.
Virtually all major European airlines and Cyprus Airways have daily flights to Larnaca or Paphos (the two Cypriot airports). Visitors can also easily visit by boat Greece, Egypt, Israel and other neighboring countries.
Cyprus offers an ideal shooting location with 300 long sunny days a year clear light and temperatures averaging 20c -25c in autumn and spring 15c-20c in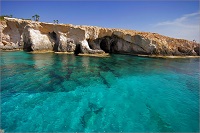 the winter and 30c-35c in the summer. The high standard of living and well developed tourist infrastructure offers accommodation for every budget excellent cuisine modern telecommunications and well-trained English spoken workforce. For more information on filming locations complete our form for a free locations guide of Cyprus on a cd rom or contact our Locations Manager.
Benefits to shoot in Cyprus.
Position of island


Climate (350 sunny days)


Security and hospitality


Competitive prices


Professional services and crew


Complete production packages


Wide variety of locations from archeological sites to modern buildings, high mountains to sandy beaches