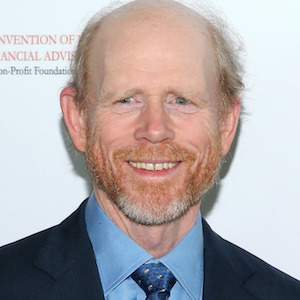 Ron Howard Will Direct a Thrilling Adaptation for the Unreleased Book The Girl Before
Ron Howard's latest project pick-up involvesanother book-to-screen adaptation, Deadlinereports. This one will be based on J.P. Delaney's The Girl Before, a thriller novel (which the trades say might really be best-selling author Tony Strong's) that hasn't come out yet, but is coming soon. The Ballantine Bantam Dell Random House book will tell the story of "a traumatized woman [who] falls in love with an extraordinary minimalist house and with the man who designed it," according to Deadline.
"But when she discovers that three years earlier another damaged woman died here, she starts to wonder if her own story is just a re-run of the girl before."
Even though it hasn't been released, something about Girl Before's scaled-back Crimson Peak approach or trendily simple-but-cryptic-Girl title evidently caught Howard's eye (that or he's really trying to busy himself to avoid future Star Wars offers). The director's also reportedly attached to help produce, along with Brian Grazer, Michael De Luca, and Erica Huggins, for Universal Pictures. Girl Before is set for publication next fall.